UPDATE: A number of people have taken to Twitter and the PolicyMic commenting section to let me know how dumb I am, and they're right: when writing this piece, I found a number of "Official" ZANU-PF Twitter accounts (none of which were "Twitter-Official"), and went with the account that had the most followers, thinking it was most likely to be the real official account. This was way too simplistic.  
I also reasoned that asking a potentially fake Twitter account it is was the real account wasn't useful. But obviously I should have done more research, and I didn't, and that's wholly my mistake. Had I spent more than a minute Googling, I would have quickly found enough doubt cast about the account to justify not writing the piece.
So, I'm taking down the fake tweets, but leaving the links to news articles about Zimbabwe, Mugabe, and the elections, because, as one commenter put it:
"These things happen, and of course it does not invalidate the real critiques of Mugabe and ZANU-PF which you have pointed out. This twitter account is meant to poke fun at much of the things we all despise about the governance situation in Zimbabwe by reiterating exaggerated versions of ZANU-PF propaganda."
Plus, I need to eat some humble pie for falling for a parody account on Twitter and not doing enough actual research to warrant writing an article. The public shaming will help me remember to double-and-triple-check on future articles. 
…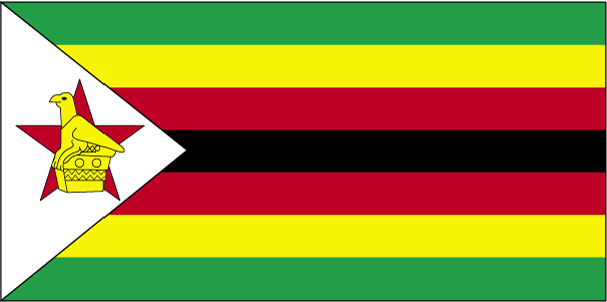 Zimbabwe's president, Robert Mugabe, is up for re-election. Millions of Zimbabweans are heading to the polls Wednesday to vote, either for him or his political rival Morgan Tsvangirai of the Movement for Democratic Change (MDC).
As head of the Zimbabwe African National Union Patriotic Front (ZANU-PF), Mugabe, who is 89 years old, has been in power since Zimbabwe's internationally recognized independence in 1980, ostensibly "winning" multiple elections since then (some of which were generally regarded as being rigged).
If he loses, Mugabe says he will step down. There's evidence of voter roll-rigging, and observers are concerned about possible post-election violence. So far, voting seems calm and relatively orderly, without the violence that occurred last round, in 2008.
It's a serious election with serious implications for a country that has faced multiple human rights abuses, the near-complete collapse of its public health system, and  remarkable economic decline while Mugabe has been in office. Here is a bit of (disjointed) background: